When it comes to choosing a motorbike, there are a lot of options out there. You can go for a street bike, a cruiser, a touring bike, or an off road bike. Each option has its own set of pros and cons, so it's important to figure out what you want before making a purchase.
If you're looking for an adrenaline-pumping, thrill-seeking experience, then you'll want to go for an off-road motorbike. These bikes are designed for rough terrain and are built to handle anything you throw their way. Off-road motorbikes typically have larger wheels and suspension systems than other types of motorbikes, which helps them navigate through mud, sand, and other challenging terrains.
Riding an off-road motorbike can be a very different experience than riding a street bike or cruiser. If you're used to paved roads and smooth sailing, then you'll want to prepare yourself for a bumpier ride. However, the sense of adventure and excitement that comes with riding an off-road motorbike is unmatched. There's nothing quite like hitting the open trail and taking on whatever nature has to offer.
why buy an off-road bike?
If you're thinking about getting an off- road motorbike, then there are a few things you should keep in mind. First, these bikes require a lot of maintenance and care. They're built for tough conditions, but that also means that they need to be regularly serviced to stay in good condition. Second, off-road motorbikes can be very expensive. If you're on a budget, then you may want to consider another option. Finally, off-road motorbikes are not for everyone. If you're not comfortable with taking risks or getting dirty, then an off road motorbike may not be the right choice for you.
If you're looking for an adventurous and exciting riding experience, then an off road motorbike is worth considering. Just make sure that you're prepared for the challenges that come along with owning and riding one of these bikes.
There's nothing quite like the feeling of freedom that comes with hopping on a motorbike and hitting the open road. Whether you're cruising down the highway or taking on some off-road trails, motorbike riding is an exhilarating experience that everyone should try at least once.
Best off road motorbikes
When it comes to choosing an off-road motorbike, there are a lot of options out there. With so many different makes and models on the market, it can be hard to know where to start. To help you narrow down your choices, we've put together a list of the best off road motorbikes available.
Yamaha Teneré 700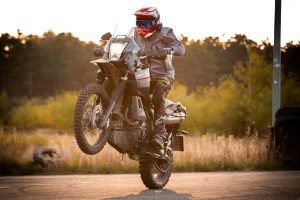 This is a impressive motorbike. It is equipped with a 689cc later 2-cylinder engine that generates 74 horsepower. In addition, the engine is mated to a six-speed transmission to provide the rider with the perfect all-terrain experience. The front suspension features upside down forks and also offers adjustable mounts to suit any terrain.
ABS is standard, ensuring that the rider has safe control in any situation. The bike is professionally designed with a wheelbase of 1,496 mm and a dry weight of 202 kg. For the off-road enthusiast, its rear tyres are 21-inch tubulars to maximise traction.
Honda CB500X 2022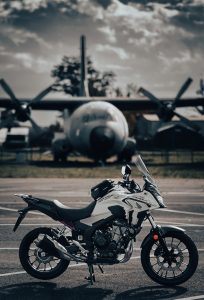 The CB500X is equipped with a 499.6cc DOHC, 4-valve, parallel-flow engine that produces 47 horsepower and 32 lb-ft of torque at 8500 RPM. The engine is paired with a 6-speed transmission system to allow the rider to get the most out of the engine's torque without sacrificing efficiency or durability.
Honda CB500X 2022 also comes equipped with modern qualities such as an engine control unit (ECU) with throttle, ABS combined braking and riding mode technology. This bike is also equipped with a telescopic upside-down suspension to provide a smooth and confident ride in all weather conditions.
Triumph Tiger 900 Rally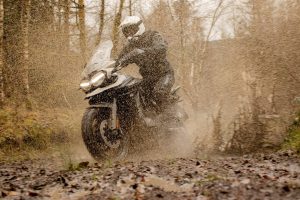 The Triumph Tiger 900 Rally is a great option for those looking for an off-road motorbike. This bike is powerful and capable, with a large engine that can take on any terrain. The Triumph Tiger 900 Rally is also equipped with long-travel suspension, making it perfect for tackling tough trails. Plus, the bike comes with a host of other features, such as a large fuel tank and electric start.
No matter what your budget or riding style, there's an off-road motorbike out there that's perfect for you. So get out there and start exploring the trails!